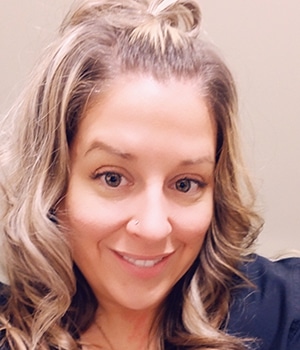 Christina
Office Manager/Practice Administrator
Christina is originally from NJ and has been a member of our team for over 7 years. Christina has been in the dental field for over 20 years, is highly trained and is experienced.
Christina is a caring professional who will do everything possible to make your visit more comfortable and your visit excellent. She makes every day in the office magical. She has a very strong understanding of esthetic and functional dentistry and is always glad to answer questions before, during and after treatment. She resides with her amazing husband and their world- Their family of rescued dogs.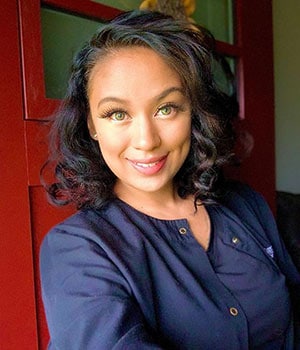 Mei-Ling
Patient Coordinator / Front Office
Hello, my name is Mei-Ling I like to be called Mei (May) for short. I'm 27 years old and my birthday is July 20th. I am a happy mother of a beautiful baby girl Milani who keeps me motivated every single day. I moved from New York to Fayetteville in 2018 for change and to start a new chapter in my life. I enjoy listening to music, going out, and trying new food and painting or drawing in my spare time. I started my journey in dentistry in August of 2018 and can't wait to see what the future holds.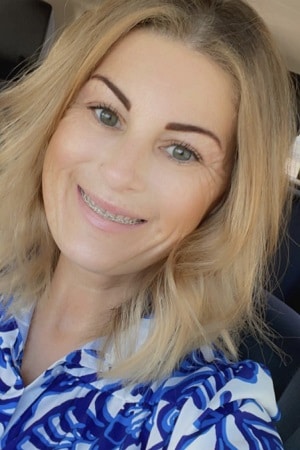 Bridgette
Clinical Manager
It is with the greatest pleasure that I write to introduce myself and express my gratitude and excitement at having the opportunity to provide dental assisting services for you and your family. I am Bridgette, I began my career in the education system working with special needs children at a school for the physically and mentally handicap for seventeen years. After retiring from the education system, I wanted to follow my dream and work in the dentistry field. I graduated in 2017 with my dental assisting certificate with x-ray certification then I began my career in dental assisting. Two years into this newfound passion came a relocation to Tennessee where I developed an interest for oral surgery, which I have enjoyed for the past three years.
I am an ARMY wife, a mother of four, (24, 23, 22, 19) and a grandmother to five grand-animals. Some of my passions include traveling, reading, spending time with family and sports. Dental assisting has a way of being rewarding due to the fact that it can improve someone's oral health, self-confidence, and quality of life. The dentistry world allows me to never stop learning, improving, and expanding on my assisting skills. Technology and flexibility are a must have when working in patient care. Due to a wonderful opportunity, I will be working in general dentistry again as the Clinical Supervisor at Cameron Family Dentistry with by Dr. Galatas DDS, Dr. Connell DDS, and Office Manager  Mrs. Christina along with supporting staff where we will strive to give the best care possible to our patients.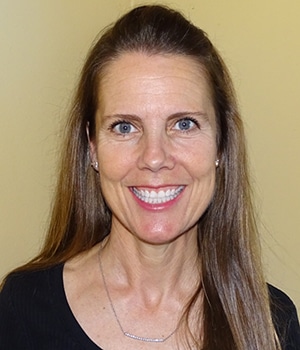 Michelle
Registered Dental Hygienist
Michelle began working as a registered dental assistant in California for 5 years. There she learned the importance of team work and has since enjoyed being part of a great dental team. After graduating from Sacramento City College in 1993, she achieved her dental hygiene license in both California and North Carolina. With many years of dental hygiene experience, Michelle comfortably provides the best quality care for all her patients. When Michelle is not at work, she loves sharing time with her family and friends.
Some of her favorite things to do include skating, running, kayaking, and hiking. A day at the beach, or boating on the lake with her husband, son, and daughter, is a happy day in her life.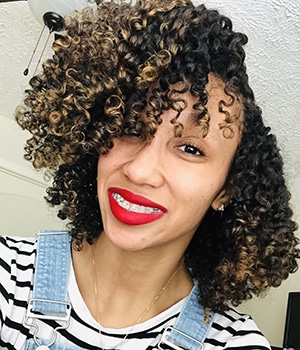 Evelina
Registered Dental Hygienist
Evelina is one of our lovely hygienists. She was born and raised in Fayetteville and currently resides there. She attended FTCC for her hygiene education, graduated in 2014 and has been with our office since 2015.
Patients love her for her gentle touch and making them feel at ease during their visits. When she's not cleaning teeth and educating patients here at the office she is spending time with her family, shopping, traveling or on social media documenting her curly hair.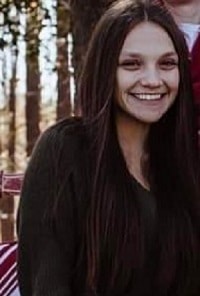 Kacie
Dental Assistant
Hey my name is Kacie, I've lived in North Carolina my whole life. My favorite thing to do is going to the gym. I come from a family of Dental Assistants and I love getting to know every patient of mine!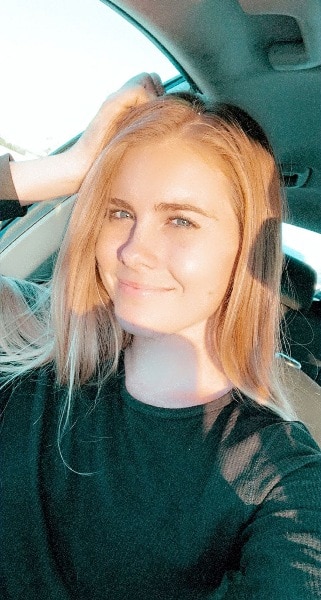 Michael
Dental Assistant
Michael, is a graduate from NC Dental U for dental assisting . I love the fast pace dentistry along with the interaction of patients. Outside of the dental world, My family and I own a farm with 13 horses which I love to ride. On the weekends, I barrel race and ride for a friend of mine. I love putting the hard work into my hobbies  and my job. I'm excited to see what  my future has in store as it progresses over the next few years being a dental assistant.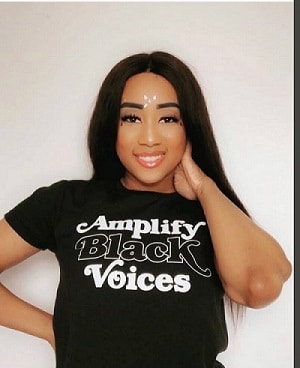 Nikkie
Dental Assistant
Hey y'all,
I'm Nikkie. Born and raised in Alabama. I use to have a phobia of the dentist, but trust, self awareness prayer and little nutritious oxide I over came. I enjoy cosplaying, sewing, travel, shopping and watching college football. ROLL TIDE!