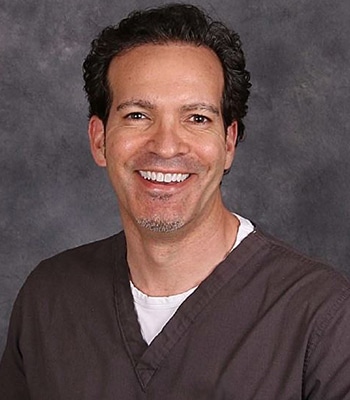 "Early in my academic career I enjoyed being artistically inclined and later became fascinated with science. As a general dentist, I find it gratifying to combine art with science in a way that will enhance the lives of others."
-David E. Galatas, D.D.S.
Dr. David Galatas was born & raised in New Orleans, LA and graduated from LSU School of Dentistry in 1999.  He then joined the U.S. Air Force and completed an Advanced Education in General Dentistry residency at Barksdale Air Force Base in Shreveport, Louisiana.  After being honorably discharged in 2002, Dr. Galatas entered into private practice and has enjoyed improving the quality of the lives of others ever since.
In his spare time, Dr. Galatas is passionate about the performing arts and enjoys restoring and repairing electric stringed instruments, playing and composing music, being a music educator, volunteering at the Wake County Society for the Prevention of Cruelty to Animals (SPCA) with helping to rehabilitate dogs and contributing to the Music Department at his undergraduate alma mater, the University of New Orleans.